Examining Legislative Oversight mechanisms in Afghanistan Legal System: The Manifestation of the Rule of Law

Özet Görüntüleme: 101 /

PDF İndirme: 20
Anahtar Kelimeler:
Rule of Law, Institutional Supervision, Discretionary Supervision, Informed Supervision
Özet
The presence of regulatory mechanisms is required for the rule of law to prevent government officials and its agencies from abusing their legal authority as well as to compensate citizens for societal harms. Due to the executive's dominance over the legislative branch in Afghanistan's constitution and legal system, institutional, political, discretionary, informational, and financial regulatory mechanisms were unable to effectively carry out their legal obligations, thus violating the separation of powers, resulting in serious issues. Regulations cannot be used to prevent abuses by government officials as long as the separation of powers concept does not function in its genuine form.
Referanslar
Afghanistan Human Development Report, Bridging Modernity and Tradition: Rule of Law and The Search for Justice, Center for Policy and Human Development, 2007.
Ahmadi, Sadaqat. Eid Mohammad and Qasim Ali (1388). The fundamental rights of the Islamic Republic of Afghanistan with emphasis on the constitution. Qom: Jame Al-Mustafa.
Amir Arjamand, Ardeshir. The rule of law: a condition for the realization of human rights, the hierarchy of resources.
Danis-e Soroor. (1391). fundamental rights in Afghanistan. Ibn Sina Publications, Kabul, second edition.
Dehghan, Mohammad Sadiq. (1386). Impeachment of the Ministers of Return of Immigrants and Foreign Affairs in the National Assembly (Analytical Report), Siraj, 14th year.
Falsafi, Hadayatulla. (1393) International Law of Treaties. Tehran: New Publication.
Georgian, Ali Akbar. (1387). The rule of law and the limitations of the right to sue in the Administrative Court of Justice. Fundamental rights, seventh year.
Hashemi, Seyyed Mohammad. (1380). Fundamental rights of the Islamic Republic of Iran. Tehran: Mizan Publishing.
Legal and Judicial Supervision is discussed in Rule of Law and Fair Trial: Collected Speeches from the Second Meeting of the Bilateral Human Rights Negotiations between the European Union and Iran (Brussels, March 14–15, 2003, Denmark: Andnomy Publications).
Mansour Nejad, Mohammad. (1383). Philosophy of supervision. Tehran: Islamic Government Magazine, 9th year, 3rd issue.
Mehrpour, Hossein. (1378). Elections and the Guardian Council in the collection of articles on political participation, parties and elections. First edition, Tehran: Safir Publishing.
Mushtaqhi, Ramin. (1388). Max Planck Institute Guidelines for Afghanistan's Constitutional Rights. Cable: Max Planck.
Rasakh, Mohammad. (1388). Monitoring and balance in the constitutional rights system. Tehran: Drak Publications.
Rasouli, Ashraf. (1390). Parliament. First edition, Kabul: Resalat Publications.
Seyed Mohammad Qari and Seyed Fatemi. Speeches from the second round of bilateral negotiations on human rights between the European Union and Iran (Brussels, March 14–15, 2003) are collected here. Procedural human rights, the prerequisite for the realization of human rights, the hierarchy of legal resources and judicial supervision, the rule of law and fair trials. Andnomy Publications in Denmark.
Tabatabai, Manouchehr. (1373). basic rights. Tehran: Mizan Publications.
Tabatabai, Manuchehr. (1385). The issue of cleanliness and control in administrative institutions. Tehran: Journal of Faculty of Law and Political Sciences, No. 17.
Rules:
The Constitution of Afghanistan, approved in 1382.
The principles of the internal duties of the Wolesi Jirga.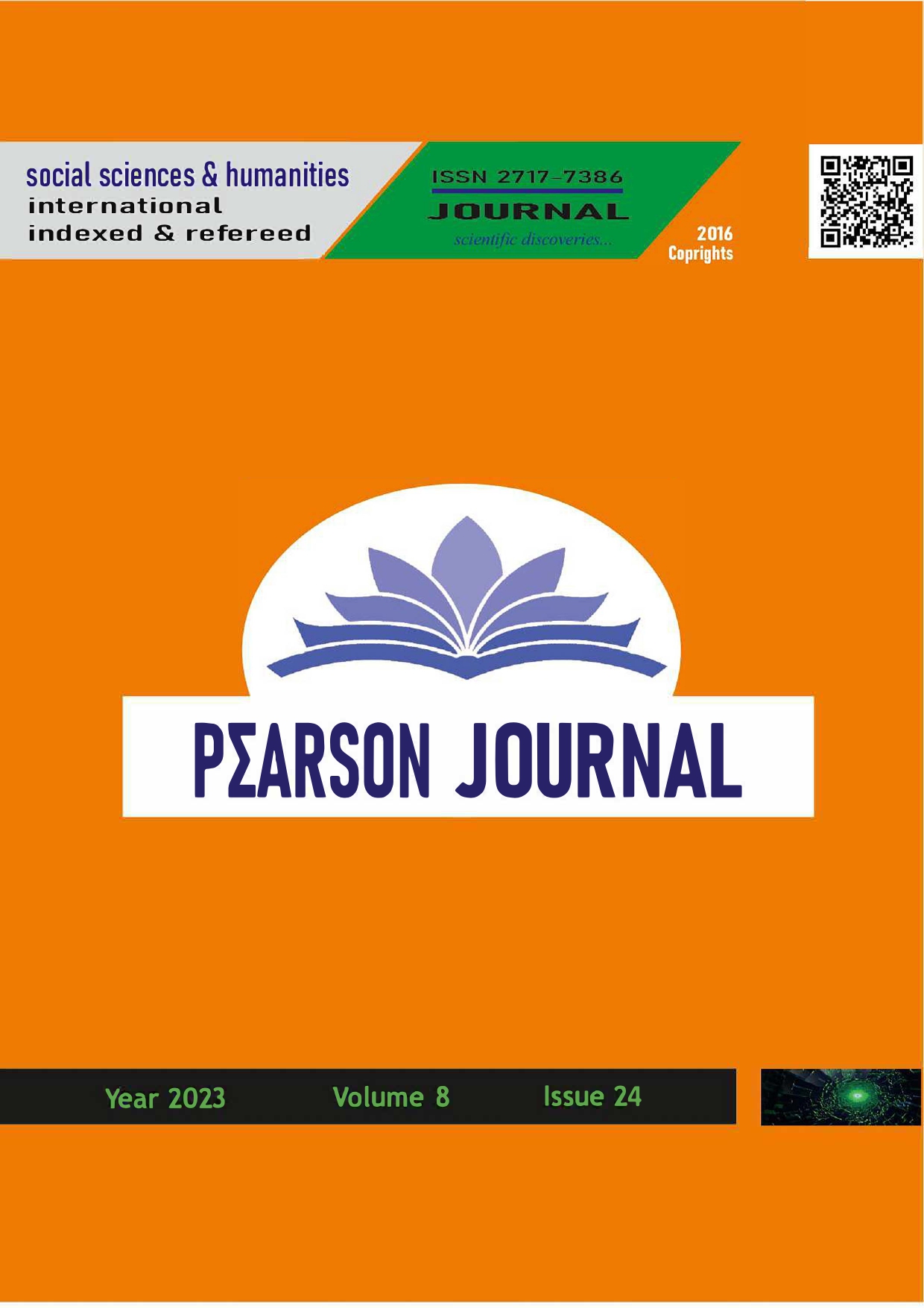 İndir
Nasıl Atıf Yapılır
MODABER, A. A., & WAMİQ, M. T. (2023). Examining Legislative Oversight mechanisms in Afghanistan Legal System: The Manifestation of the Rule of Law . PEARSON JOURNAL, 8(24), 229–236. https://doi.org/10.5281/zenodo.8079158
Lisans
Telif Hakkı (c) 2023 PEARSON JOURNAL
Bu çalışma Creative Commons Attribution 4.0 International License ile lisanslanmıştır.