Afganistan'daki Özel Üniversitelerde Örgüt Kültürünün İşten Ayrılma Niyetine Etkisi

Özet Görüntüleme: 84 /

PDF İndirme: 32
Anahtar Kelimeler:
Clan Culture, Adhocracy Culture, Market Culture, Hierarchy Culture, Turnover Intention
Özet
This study's primary goal is to investigate the link between organizational culture and the variables that affect an employee's decision to quit their present position at Private universities. Employee turnover still is a major problem for companies since it is highly expensive from the organization's perspective and has a substantial negative impact. The majority of the explanations that are mentioned in the literature are conservative views of traditional causes, including sociological and psychological organizational behavior. Organizational culture is one of the traditional factors of voluntary turnover that has been studied but still requires attention. This paper examined how organizational culture affects professional University staff's intentions to leave private Universities. To determine the connection and impact between the independent and dependent variables, correlation and regression analyses were used. The results demonstrate that Type B adhocracy culture predominated in private Universities. The findings showed that there is just one sort of organizational culture that affects intention to leave: Type A Clan culture, it is also shown that this type of organizational culture has a significant and positive effect on voluntary turnover intention among University staff. This discovery may be used by decision-makers and other interested parties that need to find a means to stop professional University employees from quitting on their own and create an organizational culture or policy to keep them employed in private Universities.
Referanslar
Carmeli, A. (2005). The relationship between organizational culture, and withdrawal intentions and behavior. International Journal of Manpower.
Hughes, J. & Rog, E. (2008). Talent management, a strategy for improving employee recruitment, retention and engagement within hospitality organizations. International Journal of Contemporary Hospitality Management.
Kessler, L. L. (2015). The Effect of Organizational Culture on IT Employees Turnover Intention in Israel.
Longo, M. & Mura, M. (2007). A multidimensional measure of employees' intangibles: A managerialimplementation of the tool. Journal of Management Research News.
Nunnally, J. (1978). Psychometric methods.
Ott, J. (1989). The Organizational Culture Perspective, Social Systems and the Evolution of Action Theory. Free Press, New York.
Pepe, M. (2010). The Impact of Extrinsic Motivational Dissatisfiers on Employee Level of Job Satisfaction and commitment resulting in the intent to turnover. Journal of Business & Economics Research.
Roodt, G. (2004). Turnover intentions. Johannesburg: University.
Sashkin., M. (1991). Pillars of excellence, Organizational Beliefs Questionnaire. Bryn Mawr PA: Organizational Design and Development.
Shien, E. (1985). Organizational Culture and Leadership. Jossey-Bass, San Francisco.
Simmons, D. (2008). Organizational Culture, Workplace Incivility, And Turnover: The Impact of Human Resources Practices. PhD Thesis, Department of Education Leadership Foundations University of Louisville, Louisville, Kentucky, USA.
Wong, K. K. L., & Hui, S. C. N. (2015). Ethical principles and standards for the conduct.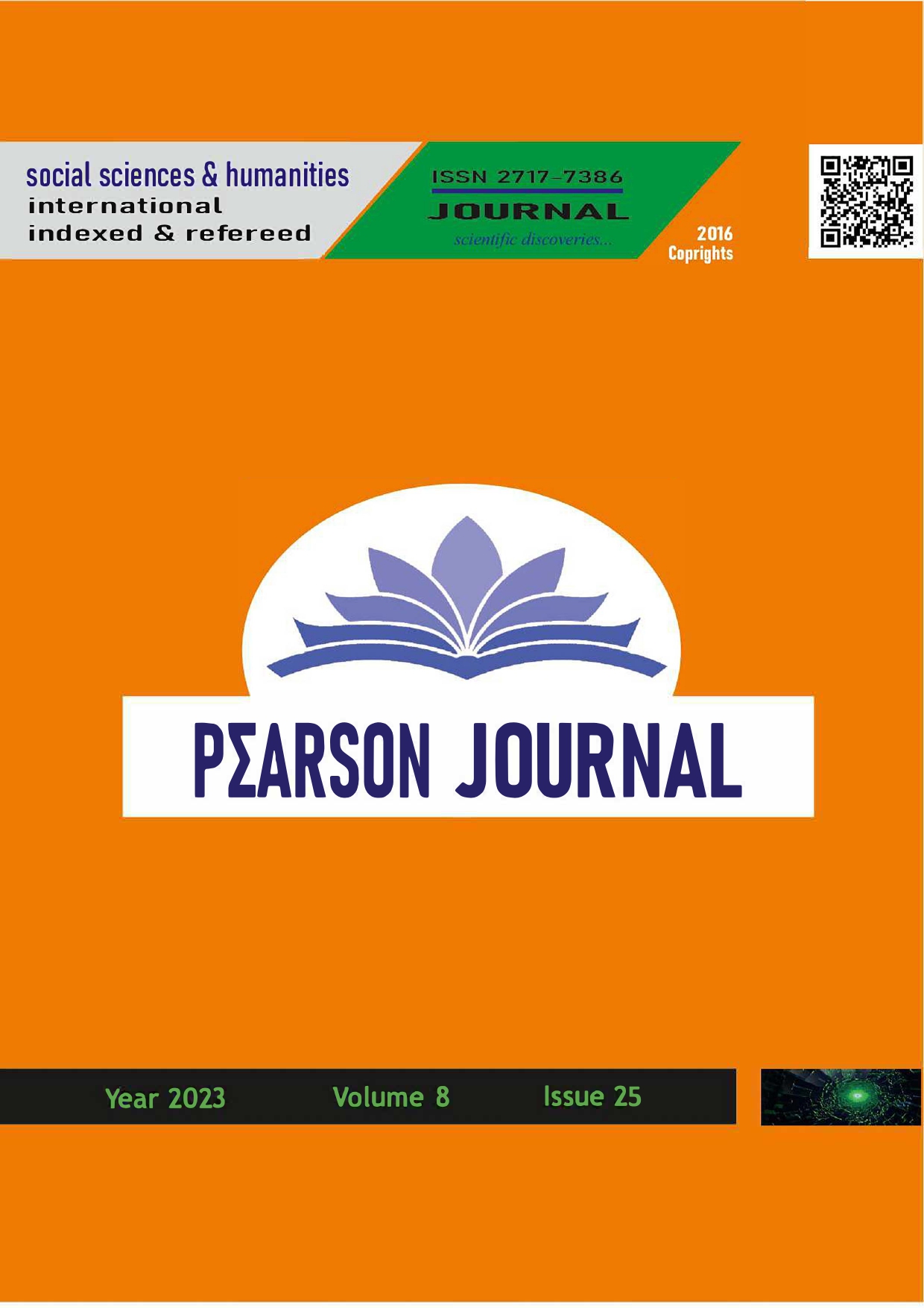 İndir
Nasıl Atıf Yapılır
AYOUBI, M. M., & AYOUBI, S. B. A. (2023). Afganistan'daki Özel Üniversitelerde Örgüt Kültürünün İşten Ayrılma Niyetine Etkisi. PEARSON JOURNAL, 8(25), 663–670. https://doi.org/10.5281/zenodo.8370083
Lisans
Telif Hakkı (c) 2023 PEARSON JOURNAL
Bu çalışma Creative Commons Attribution 4.0 International License ile lisanslanmıştır.